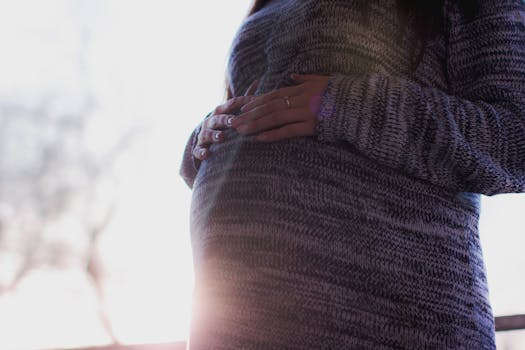 I had a miscarriage
I haven't told many people or ever written it down so this is a very raw and emotional piece for me. It happened 5 weeks into the pregnancy so very early on which I'm glad about tbh. I don't remember the year but I remember it happened on New Years Day, a sucky way to start a New Year.
I didn't know initially I was just not feeling well at all during the short period I was pregnant, I put it down to pregnancy symptoms because I always feel rough but I felt much worse than usual.
I went to A&E because I was bleeding and they did all the necessary checks but couldn't tell if I miscarried or not so I had to go back to hospital a few times which made the whole thing worse not knowing, I'd rather have just known. It was finally confirmed. I saw a scan and even at that early stage you can see the baby quite developed. I remember it somewhat, a lot of what happened I don't.
What's ironic it's the only child we tried to get pregnant for.
I still think what could have been, how old he/she would be, what it would be like but it wasn't meant to be. It made me very emotional and upset at the time and I had bleeding that went on for longer then it should have and caused a series of health problems for me.
It's emotional writing this down and recalling it.
This is the whole reason I started my web-site MySilkPath.com which I mention in the about page without detail.
People were saying I should write down my thoughts and feelings, whatever was going on with me at the time and I turned it into a blogging web-site. Somewhere I come that's  mine and get things off my chest. I read in a book thinking is one layer, speaking about it is another layer and writing it down is another layer.
It helps a lot and is a great outlet and took me on a path I never thought I would venture.
I'm currently pregnant again 🙂 Alhumdilillah (Praise be to God) and due early 2019 Insha'Allah.
I was so nervous about becoming pregnant again. It was unplanned and happened in Ramadan, I didn't even know I was pregnant. I wasn't feeling anything extra and was fasting 20 hour days for the first 20 days then thought something could be up.
After a miscarriage you are afraid you're going to miscarry again. This is natural and perfectly normal. I was walking around and acting gingerly for a while, thinking any thing will set off a miscarriage, again this is normal from what I watched and read from other women that had miscarried.
Then early on in my pregnancy I watched a video on YouTube and it helped a lot. It was a woman who had more than one miscarriage and it was her first child. This is what she went through back to back, it put mine into perspective because Alhumdilillah I already have children but everyone has their own hurt and has a right to deal with their loss.
She said no matter how long this pregnancy lasts (I think it was her fourth attempt) this is the time your given with your pregnancy and baby and try to enjoy it and TRY not to stress about all the things that CAN go wrong. It calmed me down a lot and I tried to get on with things like normal. She was quite far along so God willing she had her baby. I still worry and stress sure, again that's perfectly normal.
It's very nerve-wracking, stressing thinking anything will go wrong and you will miscarry and that it's your fault because you was too active or not active enough and then you have other people talking rubbish around you.
Due to the miscarriage I asked my Dr to request a reassurance scan around 8 weeks, you usually get your first scan later around 12 weeks. We saw, quite literally a jelly bean moving around with a heart beat, it's so surreal and definitely reassuring. Even the sonographer was excited/surprised about it.
If you want to have this done check the procedures for your own hospital. 
Pregnancy is not an easy ride, it's emotionally and physically draining. It's not glamorous no matter what the Insta chicks show you, Rearing kids is even harder.
As women and especially us sensitive natured people we need to think of ourselves first and put ourselves first. If we are going to be healthy in mind, spirit and body and function 'normally'.
A video by Omar Suleiman on what Islam says about Miscarriage and the high status of a pregnant woman.
May Allah bless this baby with good health and long life Ameen. May Allah bless all those mothers that have suffered with miscarriages and may they be blessed with children Ameen. 
Thanks for Reading, Please Like, Comment, Share & Follow for A New Blog Each Month. If my Writing has benefitted you, Please Consider Supporting Here